Our Company
Boating Creates Family Memories that Last a Lifetime
Our Name. Our Business. Our Commitment To You.
Ingman Marine has been around for over 37 years. Richard Ingman started this business as a modest and cozy family owned and operated boat dealership; thankfully, we have had the fortunate opportunity to grow tremendously. Ingman Marine now has 5 locations throughout Southwest Florida: Sarasota, Port Charlotte, Placida, Pine Island and North Fort Myers.
From Gasparilla Marine to Ingman Marine
When Richard started this company, he started with one location, known as Gasparilla Marine Sales. Thanks to him, the company has now grown into 5 different locations throughout the Southwestern portion of Florida. Our sales territory covers land from the Sunshine Skyway Bridge to Bonita Springs. Even with all that land coverage, our award-winning website gives us nationwide coverage to sell our new and pre-owned boats to anyone willing to come by and take a look, no matter where they live. Since we are family owned and operated, it means our name and our reputation are on our sign and on the line every day!
Our years of experience assure you that you will be treated right at Ingman Marine. Our outstanding reputation has earned us the privilege of selling only the best products in the marine industry. A few manufacturers that we sell consist of: Grady-White, Bennington, Maverick, Cobia and of course, Yamaha! Ingman Marine's success is evident through our award-winning sales and service. We have received the status of a Five Star Dealership by Yamaha. Click the button below for more information on how we achieved this prestigious title.
HAPPY BOAT BUYERS
SOLD
2016 Bennington Marine - Pontoon - 22SLX
Welcome Rich & Patrice to the Ingman family with their 2016 Bennington 22SLX powered by a Yamaha F90 sold out of Pt. Charlotte.

SOLD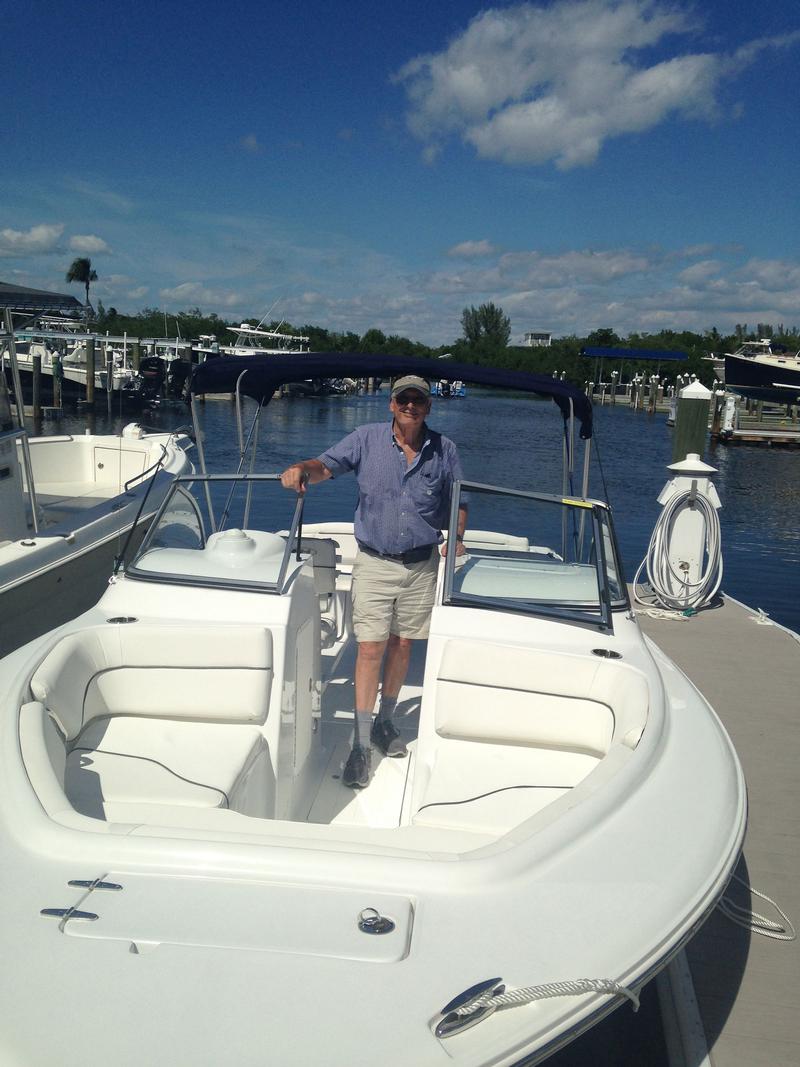 2017 Sea Hunt - Bow Rider - Escape 235SE
Bernard in a Sea Hunt Escape 235SE powered with a Yamaha F250

SOLD
2017 Sea Hunt - Bow Rider - BX24BR
Bill in a Sea Hunt BX24BR powered with a Yamaha F300

SOLD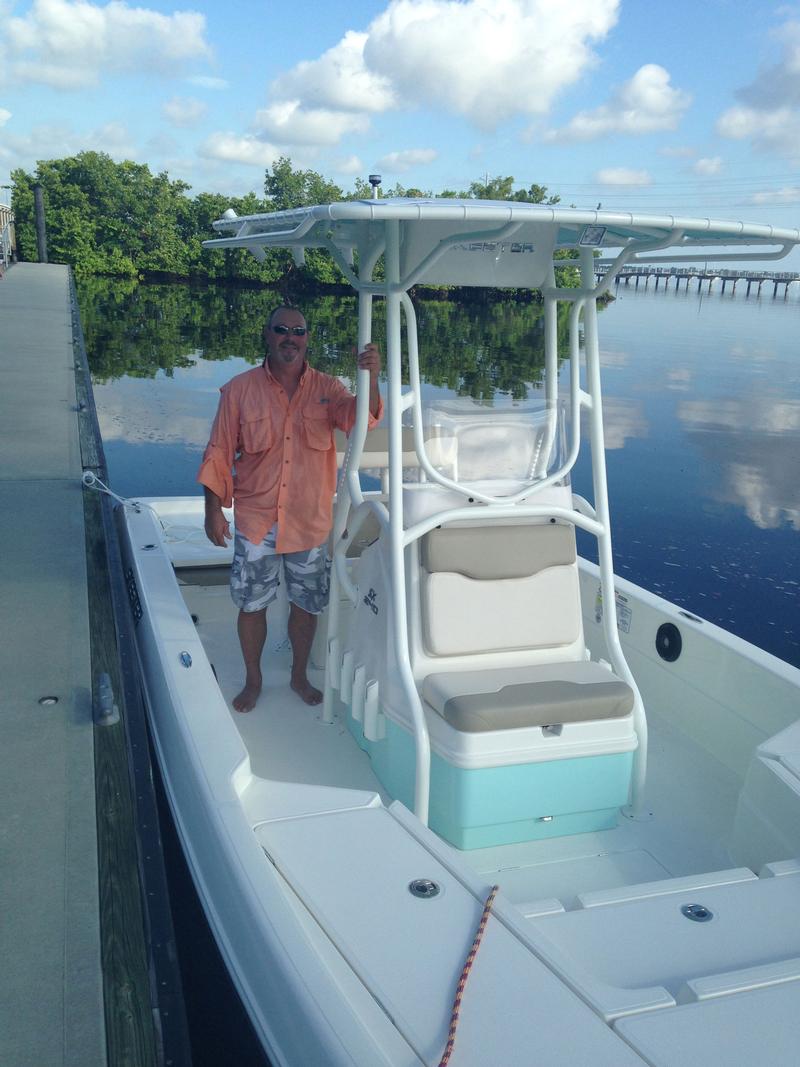 2017 Skeeter - Bow Rider - SX240
Allen in a Skeeter SX240 powered with a Yamaha F300

SOLD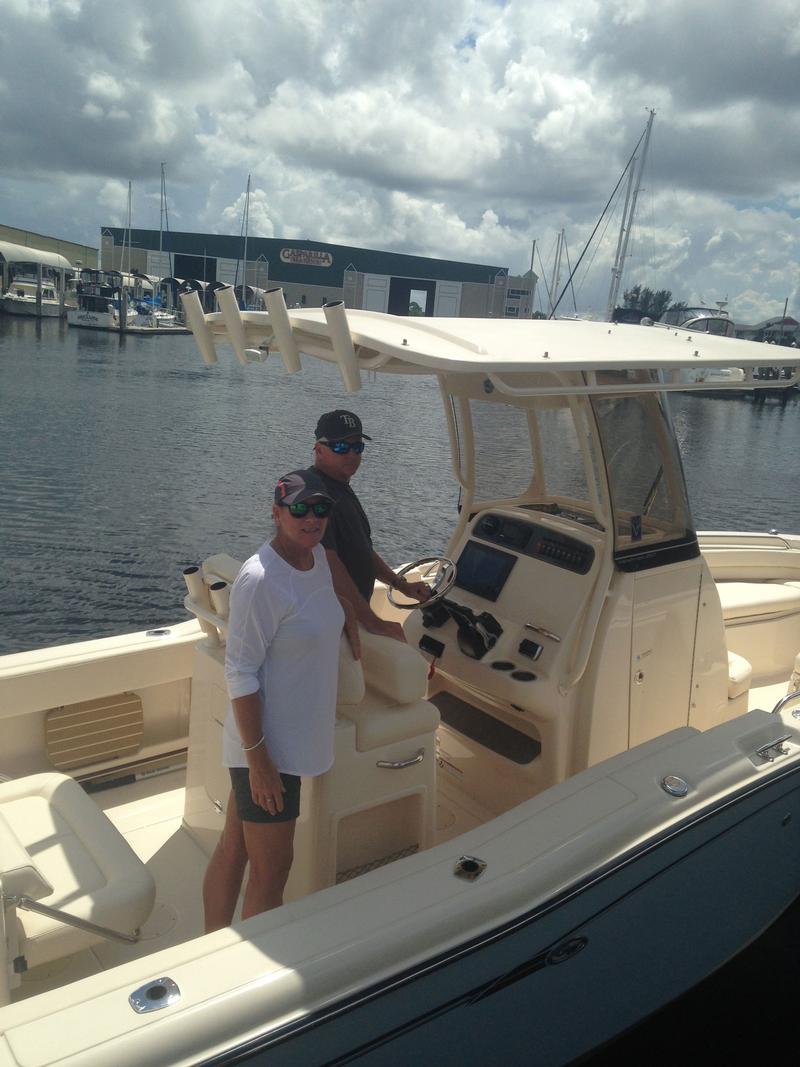 2017 Grady White - Bow Rider - 257 Fisherman
Rob & Teresa with their Grady White 257 Fisherman powered with twin F150's

SOLD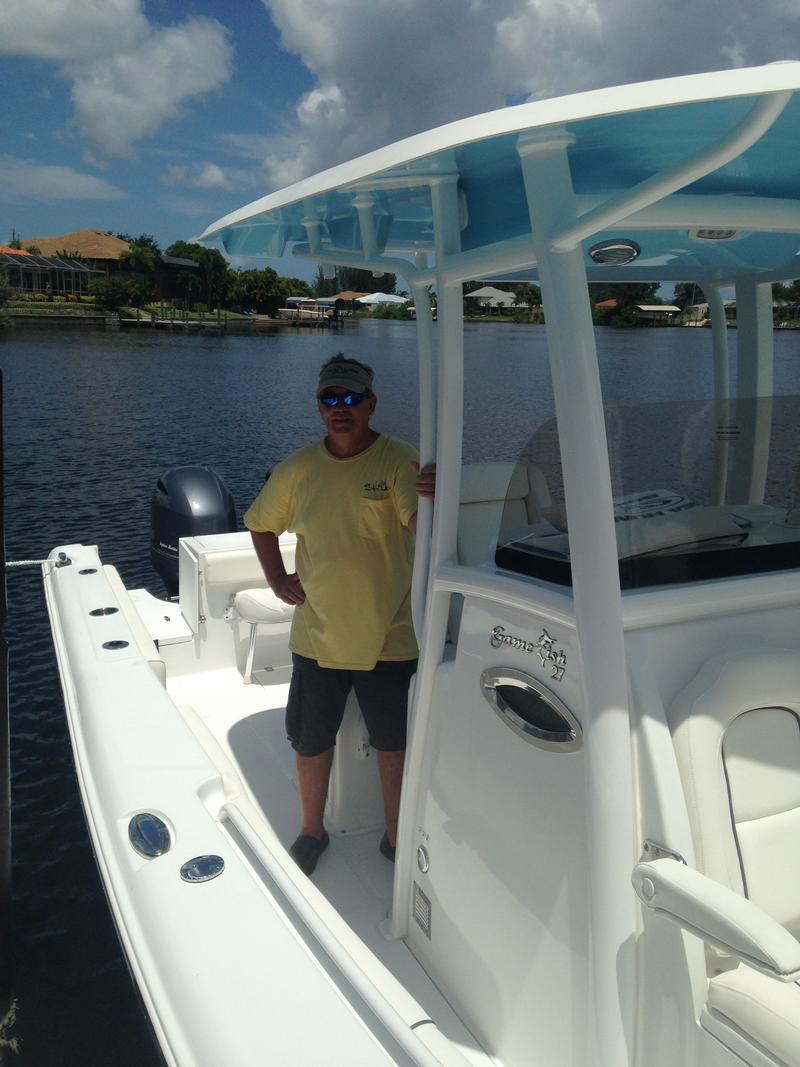 2017 Sea Hunt - Bow Rider - 27 Gamefish
John in a Sea Hunt 27 Gamefish powered with twin Yamaha F200's

SOLD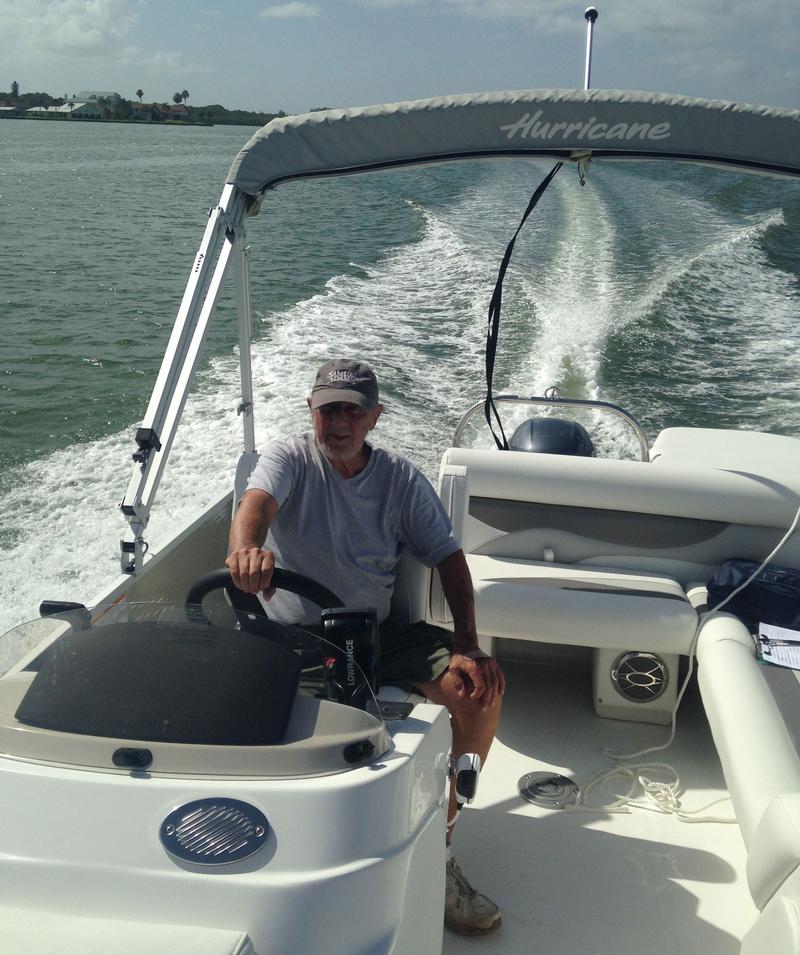 2017 Hurricane - Pontoon - 20 FunDeck
Tom in a Hurricane 20 FunDeck powered powered with a Yamaha F115

SOLD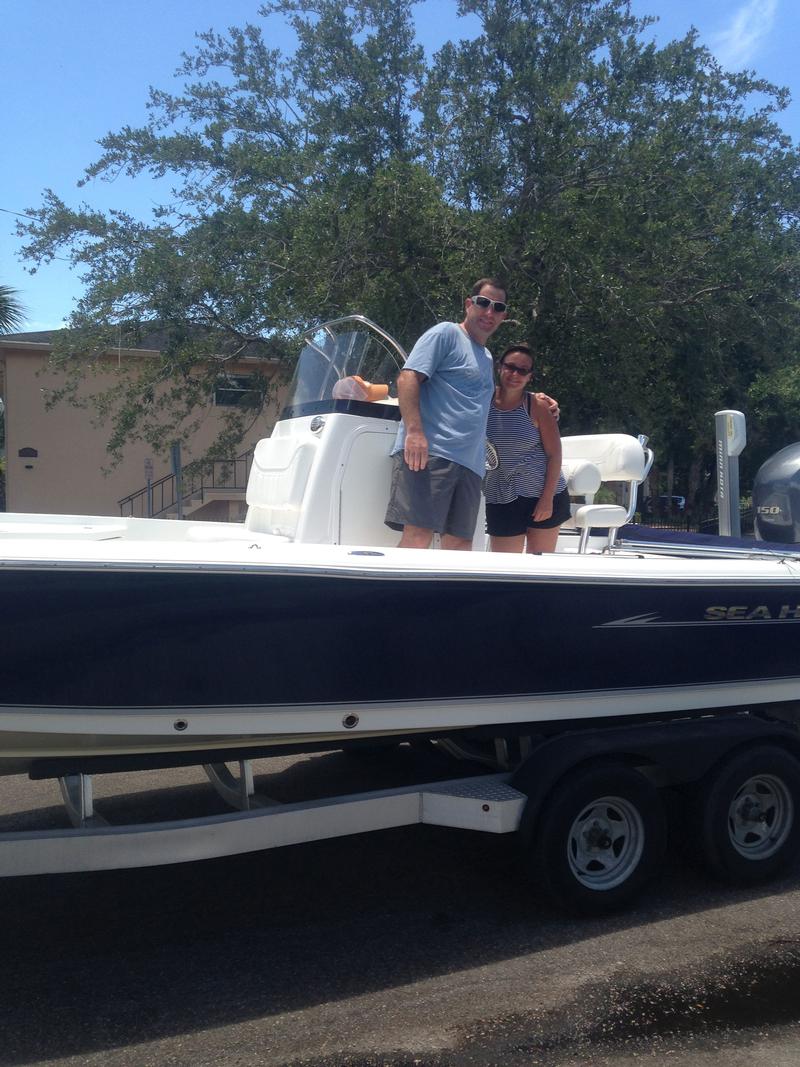 2017 Sea Hunt - Bow Rider - BX22BR
Dan & Lisa with their Sea Hunt BX22BR powered with a Yamaha F150

SOLD
2017 Pathfinder - Bow Rider - 2200TRS
Dan in a Pathfinder 2200TRS powered with a Yamaha F150

SOLD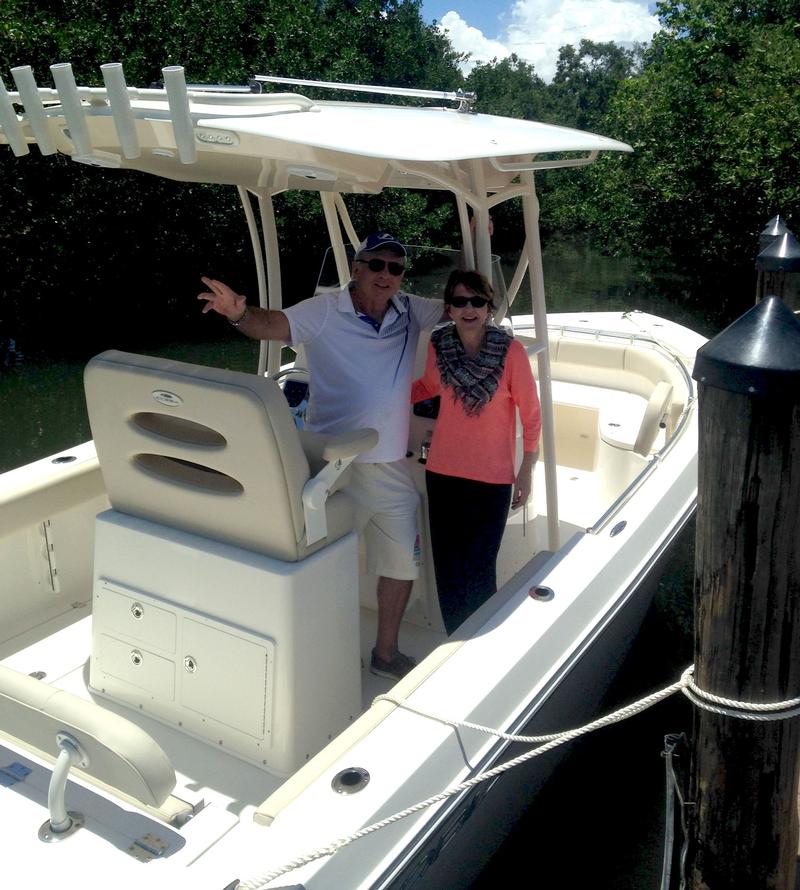 2017 Cobia Boats - Bow Rider - 237CC
Walter & Sheila with their Cobia 237CC powered with twin Yamaha F150's

SOLD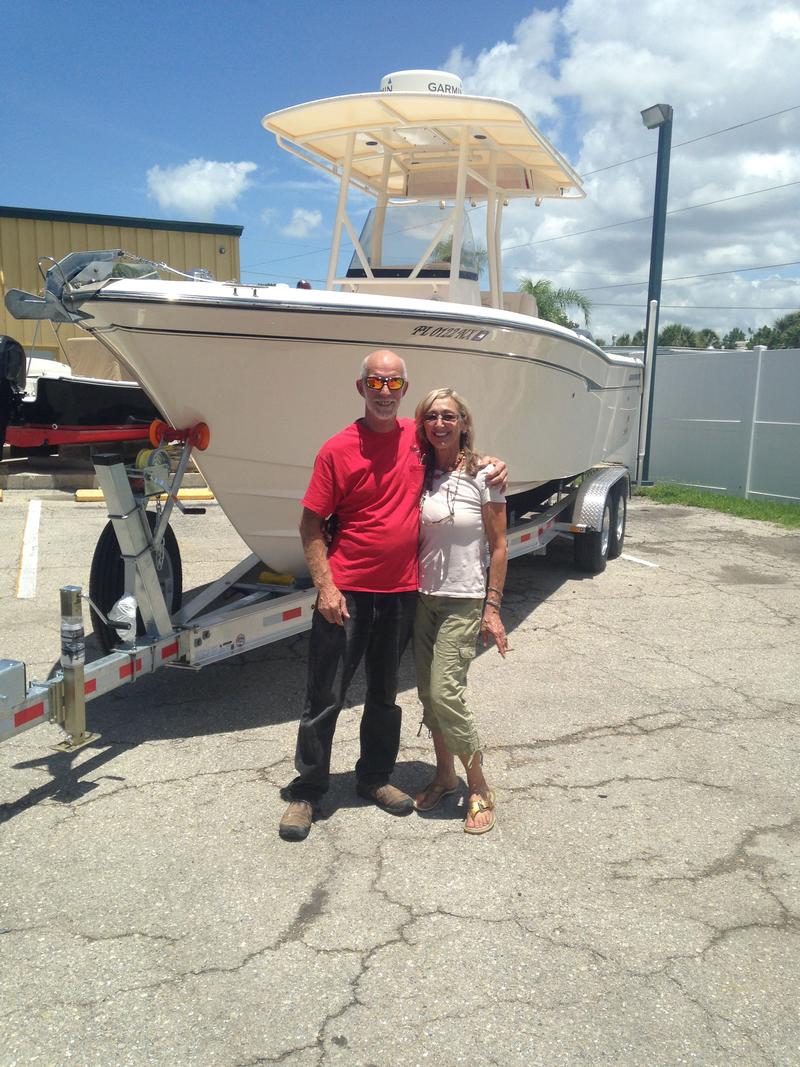 2017 Grady White - Bow Rider - 273
Ray & Nancy with their Grady White 273 powered with twin F150's

SOLD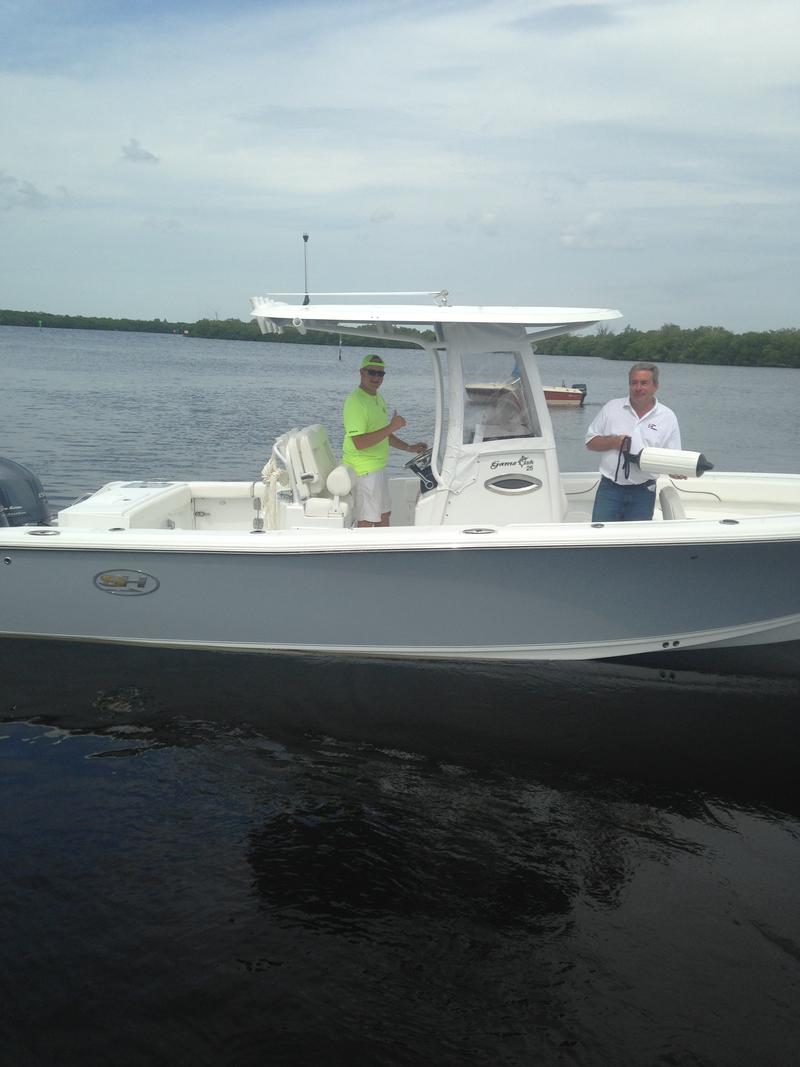 2017 Sea Hunt - Bow Rider - 25 Gamefish
Mike in a Sea Hunt 25 Gamefish powered with twin Yamaha F150's

SOLD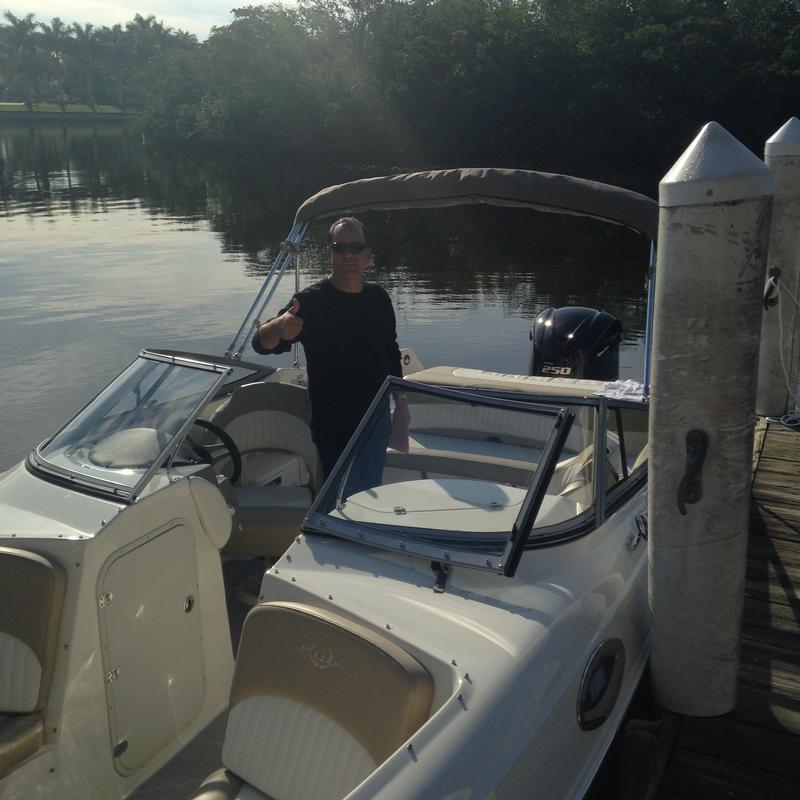 2018 Stingray Boats - Bow Rider - 234LR
2018 Stingray 234LR powered with a Yamaha F250

SOLD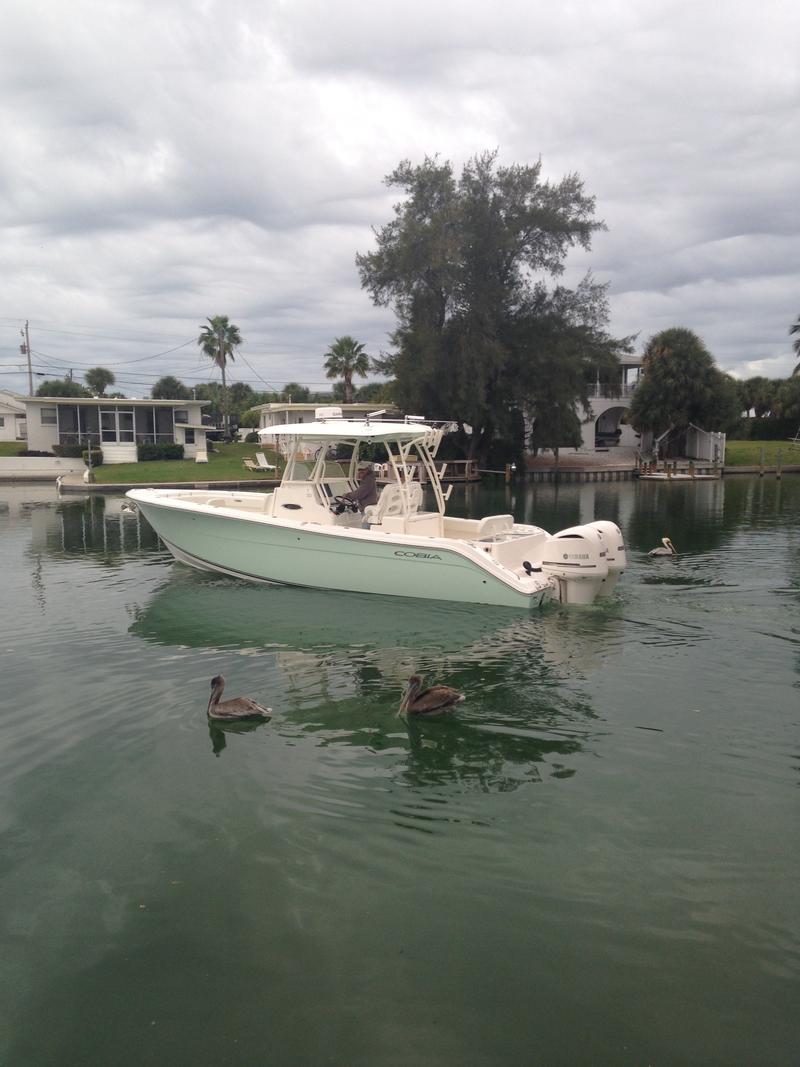 2017 Cobia Boats - Bow Rider - 296CC
Gary in a Cobia 296CC powered with twin Yamaha F300's

SOLD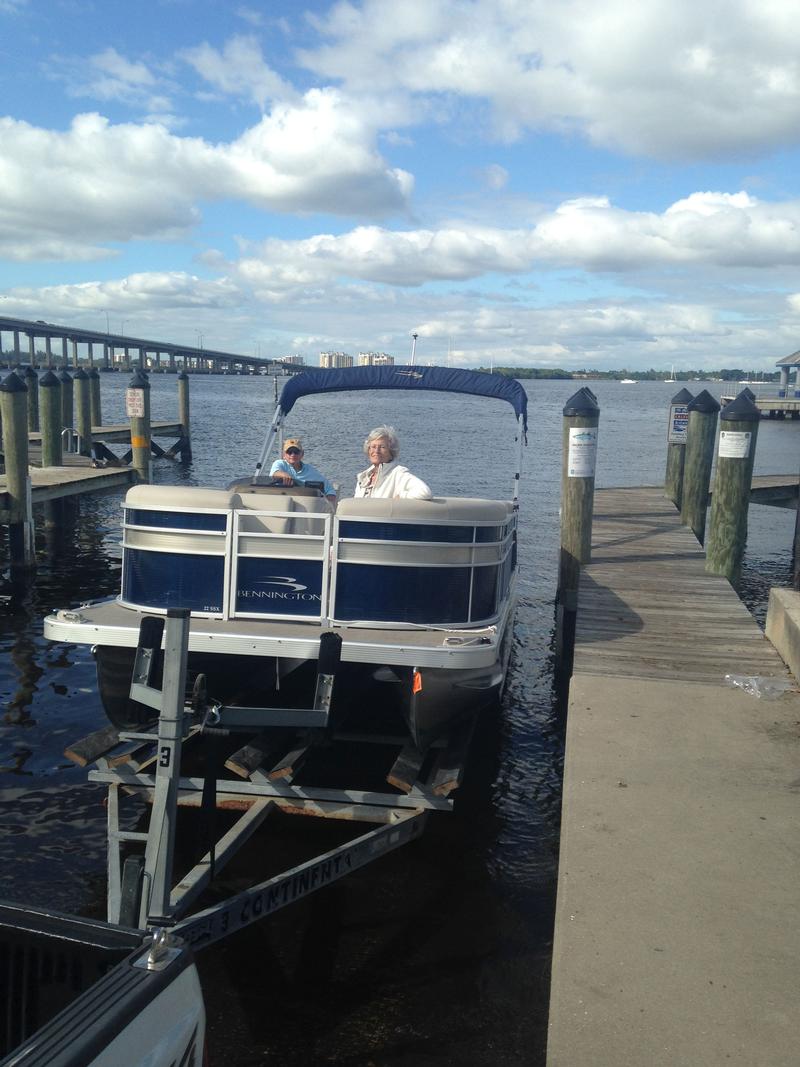 2017 Bennington Marine - Pontoon - 22SFX
Richard & wife with their Bennington 22SFX powered with a Yamaha F115

SOLD
2017 Pathfinder - Bow Rider - 2600HPS
Butch in a Pathfinder 2600HPS powered with a Yamaha F300

SOLD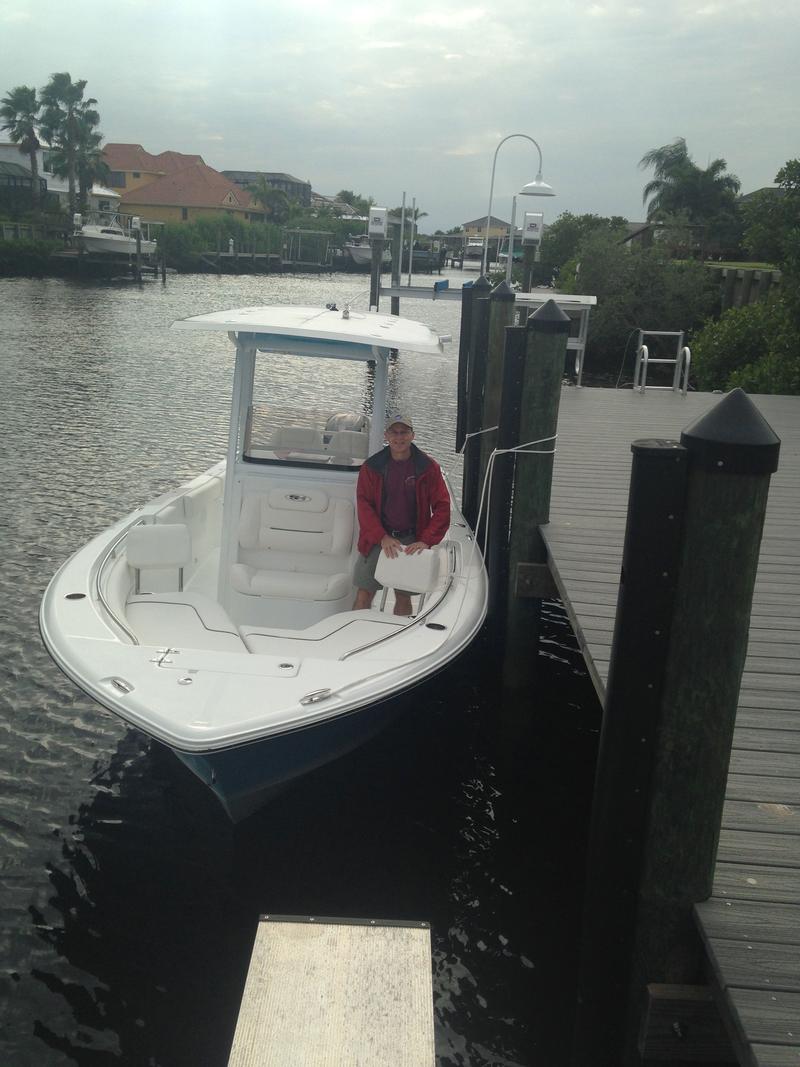 2017 Sea Hunt - Bow Rider - Ultra 235SE
William in a Sea Hunt Ultra 235SE powered with a Yamaha F300

SOLD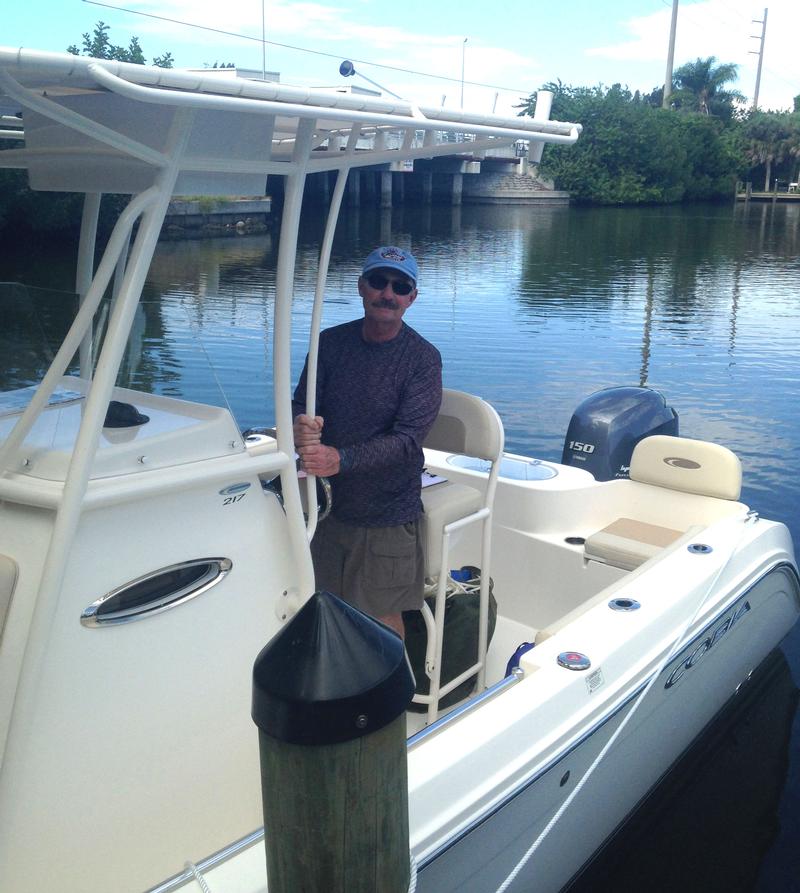 2017 Cobia Boats - Bow Rider - 217CC
John in a Cobia 217CC powered with a Yamaha F150

SOLD
2017 Bennington Marine - Pontoon - SX
John in a Bennington SX powered with a Yamaha F115

SOLD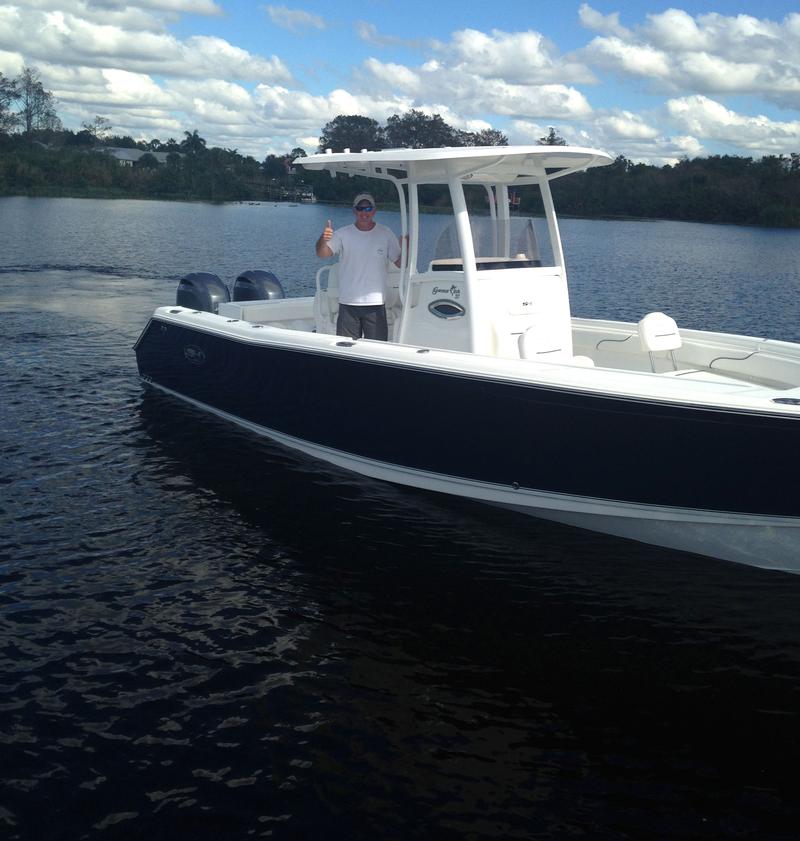 2017 Sea Hunt - Bow Rider - Gamefish 27
John in a Sea Hunt Gamefish 27 powered with twin Yamaha F200's

Learn More About Our Company and Our Commitment to You